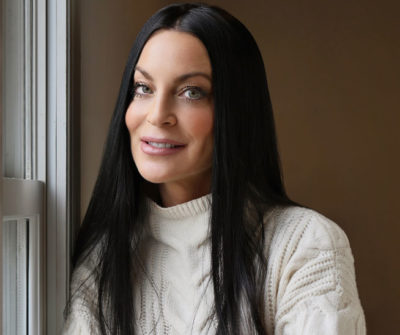 The latest data released by New Jersey Realtors show that prices for single-family homes in Morris County New Jersey have risen by an impressive 23.2% year on year, comfortably outperforming the national property market by 8%.
This probably comes as no surprise to those who know the area's long-standing reputation as a highly desirable place to live. Being just a 30-minute drive or an hour's train ride away from New York City, but offering all the attractions of relaxed small community living, the county has long been popular with people seeking a better work-life balance.
In addition to the easy commute to NYC, the area has its own thriving local economy. It is home to over thirty Fortune 500 businesses including Honeywell, Pfizer, and Bayer to mention just a few household names. The county's three universities support a plethora of service industries which add to the area's economic diversity.
But life in Morris County is about so much more than work. The townships are welcoming of newcomers and each has its own distinctive personality, meaning you can be sure to find a local community that is a fit for you. There are plenty of opportunities to enjoy the great outdoors, with 28 country parks set in over 13,000 acres and 150 miles of hiking trails waiting to be explored. The Jersey Shore is within an easy one-hour drive, making fuss-free day trips or weekend getaways extremely tempting. Even closer to hand, you can go fishing, swimming or boating at one of the ten inland lakeshore beaches.
For families thinking of relocating to the area, the quality of the public schools is a major attraction. There are over 165 schools rated "good" or higher in Morris County and the school system overall is in the top five percent of the state. The strong academic record continues to the university level, with over half of the adult population of Morris County holding a degree.
For all these reasons, Morris County is an obvious choice for many individuals and families who are reassessing their lifestyle priorities due to Covid-19. The trend for urban flight, which has been a feature of the local property market for a long time, has been accelerated by the pandemic. The recent substantial price rise is just part of a longer-term pattern, with property prices in the area rising steadily for the last five years. RentRange has calculated that the value of single-family residential property rose by 22% from 2015 -2020 and predicts that this growth will continue.
The proximity to NYC, together with the variety of property available and the resilience of the local economy means the popularity of the area is not going to change any time soon. For those looking to invest in property, gross rental yields are a healthy 7.8% on average, rising to 10% in the northwest of the county. There is also a range of attractive options for property developers.
If you are thinking of moving to, or investing in, Morris County and would like to find out more, get in touch with me at the Weichert Realtor office on 973.799.1900 or at my direct line on 973.216.3331. I'll be delighted to share my insights into the local markets and help you find your perfect home or investment opportunity.